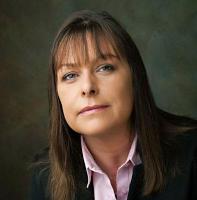 Quickflange UK General Manager, Pamela Ogilvie has been elected to the Board of Directors of Decom North Sea (DNS), the leading industry forum for offshore decommissioning in the North Sea. Pamela is also the first female to be elected to the board.
In her new role, Pamela will join Board Directors drawn from across the North Sea decommissioning sector in setting future strategy for Decom and helping the organisation attain its goals. Such goals include enhancing knowledge transfer and facilitating collaborative activities on decommissioning; developing models, standards and guidelines for the sector; and responding to economic and technical challenges.
"With recent Decom research predicting that decommissioning expenditure on the UK Continental Shelf will increase to £35 billion between now and 2040, there is clearly no better time to be helping to shape the sector and I'm delighting to be joining the Decom board," said Pamela Ogilvie.