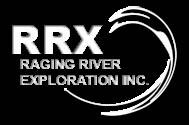 Raging River Exploration Inc. has closed its previously announced acquisition of focused, high working interest, operated producing oil and gas assets (the "Property Acquisition") in southwest Saskatchewan from a senior energy producer. The Property Acquisition adds significant reserves, production and undeveloped land in our core Dodsland resource light oil play.
Raging River also announces that with the closing of the Property Acquisition, the Company entered into a new syndicated credit facility agreement of $225 million comprised of a $20 million operating facility and a $205 million revolving facility.
As of January 1, 2014, proforma the Property Acquisition and the remaining development capital program, net debt is anticipated to be approximately $100 million, representing approximately 0.75 times the estimated annualized fourth quarter 2013 cash flow.