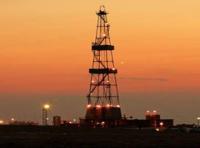 Ramba Energy Limited has commenced well testing at the Akatara-2 appraisal well at the Lemang block at approximately 06:00 AM local time on 22 January 2014.
The objective of the current well testing is to further prove up the Akatara structure for potential additional hydrocarbon resources. This decision followed the Company's initial discovery at the Akatara-2 well (which was announced on 28 August 2013) in which the Company had drilled to 7,090 feet MD (6288' TVD) and encountered potential reservoir layers.
The Akatara-2 well is the third well at the Lemang block drilled and tested by the Company, having successfully encountered hydrocarbon resources in previous exploration and appraisal drilling at the Lemang block.