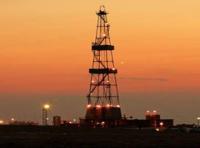 The Board of Directors of Ramba Energy Limited says that it has on 6 September 2015 entered into a memorandum of understanding (the "MoU") with a strategic investor (the "Farm-in Partner") to farm-out a 25% working interest in the Lemang production sharing contract (the "Lemang PSC") from the Company's 80.4%-owned Indonesian subsidiary, PT Hexindo Gemilang Jaya (the "Proposed Transaction").
Due to confidentiality obligations imposed by the Farm-In Partner pursuant to the MoU, we will make a separate announcement to disclose the identity of the Farm-In Partner upon execution of the Definitive Agreements.
The Company and Farm-in Partner (collectively the "Parties") have entered into the MoU with the objective to sign the Definitive Agreements (as defined below) on or before 25 September 2015.