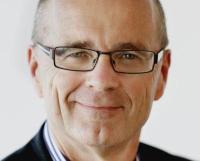 In pursuit of an ambitious strategy to grow employees and geographical reach, Ramboll has acquired Apply Altra in Aberdeen.
Up until the acquisition, which was officially signed in Norway last week, Apply Altra has been part of the Apply Group, but with the formal shift in ownership on 2 June, the name has been changed to Ramboll Oil & Gas with immediate effect.
'Presence in the UK and especially in Aberdeen has been on our wish list for several years, and with the acquisition of Apply Altra, we have a building block on which to base our future presence in the UK,' says Executive Director in Ramboll Oil & Gas, Trond Helland Bynes, who hopes to develop the new UK office even further. 'This is a strategic move for Ramboll, and we are therefore looking for an ambitious manager to spearhead the office and drive future development'.