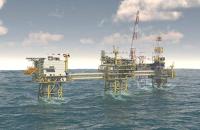 Maersk Oil UK has awarded Ramboll Oil & Gas the detailed design for the two jackets for a central processing facility platform and a separate utilities and living quarter platform for the Culzean field offshore Aberdeen.
The projects are awarded following Ramboll's successful completion of the Culzean wellhead jacket detailed design late 2014, which marked Ramboll's first major involvement in Maersk Oil's Culzean field.
Supporting energy security in the UK
Culzean is an ultra-high-pressure, high-temperature field located about 242 kilometres (145 miles) east of Aberdeen in the UK sector of the Central North Sea. Apart from being a key growth project for Maersk Oil, the field also has the potential to significantly support employment and energy security in the UK. The field is said to potentially deliver up to 5 per cent of the UK's gas consumption by 2020/21.