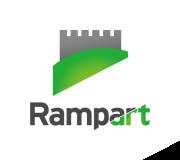 Rampart Energy Ltd is pleased to advise the appointment of Rory McGoldrick to the Board.
Mr McGoldrick graduated from the University of Western Australia where he completed his law degree in 2003. He is admitted as a barrister and solicitor of the Supreme Court of Western Australia and has been practising as a lawyer for approximately 10 years. He has advised public companies on a wide range of corporate matters. He has broad experience in Corporations Act and ASX Listing Rules compliance, corporate governance matters, capital raisings, and mergers and acquisitions. Mr McGoldrick is also a director of Omega Resources Limited.
Mr McGoldrick will transition from his current role as Company Secretary and Rampart is pleased to advise that Mr David McArthur has been appointed as Company Secretary of the Company.