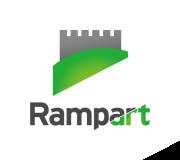 Rampart Energy Ltd has secured the rights to an 80% working interest, as Operator, in the newly released exploration permit WA-507-P, located within the prolific Northern Carnarvon Basin off the Northwest Shelf of Australia.
This new asset signifies a change of strategy for Rampart, aimed at developing a new and balanced portfolio of exploration assets, on appropriate commercial terms. As the first addition to the new portfolio, Block WA-507-P represents a long term, low cost opportunity with significant potential upside.
Block WA-507-P covers an area of 1622 km2 over the Exmouth Plateau, some 300 km offshore Western Australia, in water depths of 1000 to 1500 metres. The area is covered by an existing, high quality 3D seismic dataset, which reveals the presence of a number of large structures, ranging from 60 km2 to 280 km2 in area. These structures have potential to contain significant quantities of gas and condensate in the Triassic Mungaroo reservoir. Similar Mungaroo structural traps contain much of the gas condensate discovered to date on the Northwest Shelf.