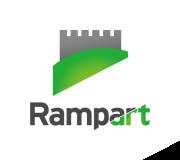 Rampart Energy Ltd advise its shareholders and stakeholders of the successful completion of a landmark funding facility and operational update of its North Slope project in Alaska.
Rampart advises it has closed an ACES based Credit Facility ("Facility") with Melody Business Finance LLC, the loan origination arm of Melody Capital Partners, LP ('Melody'), to provide funding to support the ongoing exploration program at North Slope. The execution of this Facility is hugely beneficial for Rampart and its shareholders as it ensures the seismic portion of the exploration program is funded.
The $50m Facility will now fund a large percentage of the upfront cost of exploration activity, as opposed to the Company having to return to shareholders to fund exploration entirely through the issue of equity.