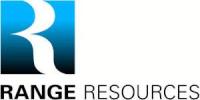 Range Resources Corporation has amended and restated its revolving credit facility. The new five-year agreement with a syndicate of twenty-nine financial institutions has a maximum facility size of $4 billion, with an initial borrowing base of $3 billion and $2 billion in commitments.
This represents an increase in the borrowing base of $1 billion and increased commitments of $250 million. The agreement also reduces drawn borrowing costs by 25 basis points and grants Range the option to release all collateral upon the receipt of a single investment grade rating. The maturity of this facility was extended to October 16, 2019.
Roger S. Manny, Range's Executive Vice President & CFO, commented, "This new agreement was structured to support our stated goal of multi-year 20% - 25% annual growth and is a sign of the Company's operational and financial strength. Range's current proved reserves support the $3 billion borrowing base and significantly more should we choose to request it. The agreement was carefully structured to create a strong, diversified bank group while also providing features consistent with credit facilities of investment grade companies. We believe this new agreement demonstrates Range's continued progress in building a robust balance sheet which will support our future growth."