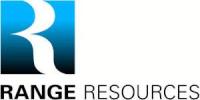 Range Resources Limited has signed a binding Memorandum of Understanding (the "MOU") with Core Capital Management Co., Ltd (the "Investor"), a Chinese-based institutional investor.
Under the terms of the agreement, subject to completion of final due diligence, standard regulatory stock exchange approvals, and any requisite shareholder approvals, the Investor will provide approximately US$20 million in cash to subscribe for Ordinary Fully Paid Shares of the Company ("Share" or "Shares") at a price of £0.01 per Share (the "Subscription"), representing a premium of approximately 26% to the mid-market share price at the close of business on AIM on 31 October 2014 (being the business day immediately prior to this announcement).
In addition, the Investor will provide convertible bonds with a total value of approximately US$30 million, which convert at a price of £0.01 per Share, to achieve the full US$50 million commitment.