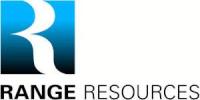 Range Resources Corporation has signed a definitive sales agreement to sell its Nora assets for a purchase price of $876 million. The properties encompass approximately 3,500 operated wells and approximately 460,000 net acres in the Nora/Haysi combined fields located primarily in southwestern Virginia.
Third quarter production for the Nora assets was 109 Mmcf per day representing 7.5% of Range's net production. The sale is scheduled to close by year-end and is subject to customary closing conditions and purchase price adjustments.
The net proceeds will be used to reduce total debt by an expected 24% and further strengthen the Company's financial position. The sale is also expected to reduce direct operating expenses, brokerage natural gas and marketing expenses and general and administrative expenses for 2016.