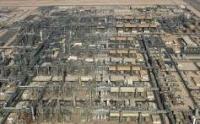 RasGas Company Limited won the Excellence in Project Integration Award last night at the 8th International Petroleum Technology Conference (IPTC) which opened in Kuala Lumpur.
RasGas is one of the world's premier integrated liquefied natural gas (LNG) enterprises and the award was presented for its RasGas Expansion Phase 2 (RGX2) Project, which is a world-scale, multi-billion dollar investment field gas resource, located 100 kilometres offshore, north of Qatar.
The RGX2 scope of work was comprised of two large LNG trains with a total capacity of 15.6 million tonnes per annum (MTA), alongside a gas production facility (AKG-2) with capacity of approximately 1,250 million standard cubic feet of sales gas per day in addition to approximately 15 million barrels of field condensate, 1 million tonnes of natural gas liquids (propane, butane, plant condensate) and 870,000 tonnes of ethane per year.