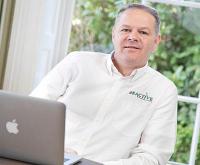 Reactive Downhole Tools, supplier of lower completion systems to the global oil and gas industry, has completed an oil swellable packer installation in the Middle East for a major operator in Abu Dhabi worth in excess of GBP 250,000.
At 19,000 metres it's the longest liner of this size deployed by all parties to date, and a world record for the liner type.
With the length of wells in the Middle East continually increasing, it can be difficult for operators to find packers with a long enough delay time to allow the liner to travel to depth as well as the circulation of breaker fluids before production begins.
Reactive provided its client with a long delay oil swell packer; a completely new compound designed by the team for this specific application.
Mike Allen, CEO of Reactive says, "This project is a significant achievement for Reactive and is testament to our hard working, dedicated and driven team, who continually deliver results. We not only manufactured and delivered the packer from Houston to Abu Dhabi with an exceptionally quick turnaround, but the successful mechanism allowed the operator to drill deeper and further than ever before."
As part of its plans to further increase its presence in the Middle East, Reactive is exhibiting at SPE's Annual Technical Conference and Exhibition (ATCE) in Dubai this week for the fifth consecutive year.
Allen continues, "ATCE has always been a successful show for us and, given that we've recently proven our capabilities with this installation, it's apt that the show is to take place in the Middle East for the first time in the event's long history."