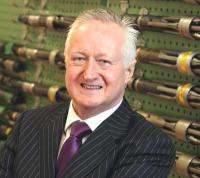 READ Cased Hole has appointed Roy Martin as CEO as he spearheads an ambitious growth plan which will take the company's specialist services and technical innovations to a wider global network.
With more than 30 years of industry experience, he has held senior management and executive positions with both major service providers and manufacturing firms.
Mr Martin said: "READ has a unique position and offering for well integrity in the market, with 20 years of providing well integrity answers to the industry and enabling smaller wireline companies globally to access this important expertise and technology. I am enthusiastic about the challenges in the months and years ahead, with the company benefiting from a strong vision and operating in a sector with excellent growth potential. We are well placed to embrace those opportunities."
Mr Martin began his career in the early 1980s in the North Sea after graduating with a degree in Mechanical Engineering from Auckland University in New Zealand. He went on to gain extensive experience throughout Africa, the Middle East and the Asia Pacific region.