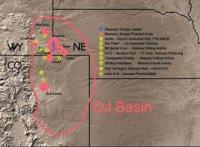 Recovery Energy, Inc. is providing an operations update in light of the flooding in Northern Colorado. The Company has completed an assessment of its operations in the area and reports that none of the producing properties that are operated by the Company were affected.
Most of the Company's production is north of the areas that experienced major flooding, and only one of its properties, operated by a third party operator, has any substantial downtime. The Company does not expect any significant interruptions of its revenues or unexpected material expenses as a result of the flooding.
On September 19, 2013, the Company reported the hiring of Avi Mirman as its President. As an inducement to enter into employment with the Company, the Company has agreed to issue Mr. Mirman 100,000 shares of the Company's common stock. The grant is subject to the same terms and conditions as the Company's 2012 Equity Incentive Plan.