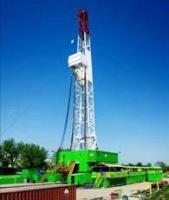 The Board of Red Emperor Resources NL advises that its Joint Venture partner and Operator of Block SC55, Otto Energy Ltd, has executed a binding contract with Maersk Drilling to secure the Maersk Venturer ultra-deepwater drill ship to drill the Hawkeye-1 exploration well.
The Joint Venture can confirm that the drilling window will be between 17 July and 15 August 2015. Prior to this window, the mobilisation of key services and equipment will have occurred and the Maersk Venturer will have sailed to the Hawkeye-1 drilling location. The well is expected to take around 23 days to drill.
Final costing for the well is being completed with the majority of services already contracted. The total expected cost remains within guidance of US$30 to $35 million. This cost is a dry-hole well-cost estimate - if the well encounters hydrocarbons more detailed evaluation, including well logging, will be undertaken. Red Emperor's well-cost exposure is capped at US$5.625m.