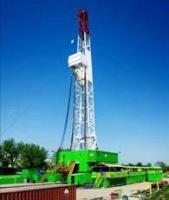 The Board of Red Emperor Resources NL is pleased to provide the following update to the market.
Puntland
Further to the Company's recent quarterly report dated 29 January 2015, the Company's Joint Venture (JV) continues to significantly reduce its presence in Bosaso, Puntland and will refrain from any operational activity and associated expenditures pending a resolution of the political situation between the Regional Government of Puntland and the Federal Government of Somalia regarding the legitimacy of oil concession contracts. Given the considerable efforts taken by the JV to date in Puntland (Somalia), the JV has requested a two year extension to the current exploration period from the Government of Puntland to allow time for these political challenges to be resolved.
Red Emperor is optimistic that agreements can be reached to enable the JV to remain in control its two PSCs that provide both exposure and leverage to potentially multiple billion barrels of oil.