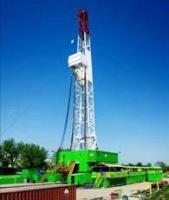 Red Emperor Resources NL provides the following update with respect to the drilling of the Hawkeye-1 exploration well, offshore Palawan Basin in the Philippines.
The Hawkeye-1 exploration well was spud at 1610 hours (AWST) on 31 July 2015. The 36' conductor was run to 1,906 metres and the 26' hole subsequently drilled to 2,449 metres. The 20' casing string has been cemented in place.
The forward plan is to connect the blow-out preventer to the wellhead and pressure test before commencing to drill the 17 ½' hole to just above the primary target reservoir.
Red Emperor will provide the next update to the market in a week's time with the primary target reservoir expected to be intersected in approximately 2 weeks.