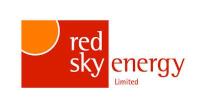 Red Sky Energy Limited is undertaking in association with its purchase of a 50% interest in the US based Cache Oilfield, Colorado. The acquisition of Cache is the first step as part of the board's broader strategy to develop an onshore US oil and gas portfolio due to the significant revisions in acreage valuations and the opportunity in which that brings.
The capital raising associated with the Cache acquisition has been revised to a new minimum raise of A$700,000 and up to a new maximum of A$1.85 million, through the issue of between 700 million and 1.85 billion shares at an issue price of $0.001. The number of further shares to be received by the Vendors if the maximum placement level is not achieved, will be determined by the levels of funding available for Cache as a result of the capital raising, and therefore the same number of shares will be issued in aggregate regardless of the amount of the raising.
The Company and the Vendors have also agreed that the Vendors will now only appoint two directors to the board as opposed to three as previously advised, and Mr Adrien Wing will remain on the board of ROG.