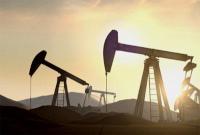 RedWater Energy Corp. is pleased to announce production for the quarter ending September 30, 2013.
The Company increased average daily production to 260 barrels of oil equivalent (boe) per day in the third quarter of 2013, an increase of 94% per cent (135 boepd) over the third quarter of 2012 and an increase of 26 per cent over daily production (208 boepd) in the second quarter of 2013.
Subsequent to the end of the third quarter, the Company has continued to increase light oil production in Redwater with the optimization of existing wells and the successful final completion of a recently drilled joint venture well. Additionally, the completed tie-in of a Nisku oil well at Davey Lake and recent recompletions in the Westlock and Redwater areas are expected to further increase oil production in the fourth quarter.