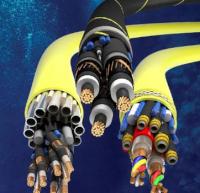 Group TELE-FONIKA Kable, a global producer of wires and cables, has announced that regulatory approval for its acquisition of JDR Cable Systems (Holdings) Ltd., a supplier of subsea umbilicals and power cables to the offshore energy industry, has been granted. The completion, which is expected within a week pending final legal and administrative proceedings, comes as JDR introduces its new Chief Executive Officer, Richard Turner.
Turner joined JDR as Chief Operating Officer in 2014 to lead the global manufacturing, project management and supply chain functions. He came with a background of senior management positions at Komatsu, Terex and Technip and holds mechanical engineering and MBA degrees.
Turner comments, "The opportunities for JDR from this acquisition are exciting, particularly in continuing to provide innovative products and services. JDR has ambitious plans for the future, and we remain committed to being the best in technology, best in customer relationships, and best in continuous improvement. Becoming part of the great trade organisation that is TFKable Group is a vital next step for JDR in achieving its aspirations."
Turner will head the JDR leadership team alongside the company's longstanding Chief Technology Officer, James Young. Both will join the JDR board along with TFKable Group's board of directors.
Having led JDR through a significant period of growth and restructure to position JDR for its next steps under new ownership, David Currie, JDR's current CEO, and Ivan Coyard, currently Chief Financial Officer, will be taking up new roles as Executive Advisers to the new JDR Board.
David Currie explains, "The acquisition by TFKable Group is the desired next step in the evolution of JDR to be owned by and to join a large industrial trade player. That the new owner is a trusted partner of over ten years, who has supported JDR in achieving our leadership position in renewables and sees JDR's oil and gas technology and position as a significant platform for growth, is ideal."
The companies' collective strength will provide opportunities for value creation and dynamic growth in international markets. The combination of know-how and experience will allow TFKable Group to provide its clients with even better, more reliable and innovative solutions, while JDR's clients and partners will benefit from TFKable Group's global scale and strong financial backing, providing a firm platform for growth.
Monika Cupiał-Zgryzek, CEO of TFKable Group, adds, "Acquiring JDR is an important step in building sustainable competitive advantage. It increases our production capacity and will allow us to further develop and leverage JDR's cable systems and umbilicals. It builds a greater presence in particular global markets, such as offshore wind.
Our priority is to maintain continuity of TFKable Group's operations, while simultaneously developing new technologies, deepening client relationships and further improving our manufacturing and sales processes. After completion, we will be working more closely with JDR on multiple levels, including developing our shared product portfolio, expanding sales and extending our client services."
TFKable Group adds JDR's two UK production sites in Hartlepool and Littleport to its existing six in Poland, Ukraine and Serbia. The Group also gains JDR's other UK offices and adds overseas sales and service units in the US, Brazil, Germany and Singapore. As a result of the acquisition, TFKable Group, will employ nearly 4,000 people worldwide.
The transaction has been funded through TFKable Group's own resources as well as the financial support of a six-bank consortium.