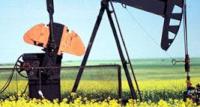 Relentless Resources Ltd. announced that its nominee, 1819113 Alberta Ltd. ("1819113" or "the Nominee" ) has completed a purchase of approximately 127 boe/d of conventional producing P&NG assets from a private company for $3 million in cash, subject to industry standard closing adjustments. 1819113 is wholly owned by certain directors and officers of Relentless.
The Nominee funded the purchase with bank financing and loans from its directors and officers. The loans will be payable on demand and bear interest at the annual rate of 3%.
Relentless has the exclusive right to acquire the assets from Nominee or its common shares and loans payable for $3 million.