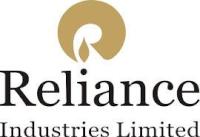 Reliance Industries Ltd (RIL) and Myanma Oil & Gas Enterprise (MOGE), an enterprise of the Government of Myanmar, have signed production sharing contracts for two offshore blocks (M17 and M18).
RIL won both the offshore blocks after its bids in Myanmar Offshore Block Bidding Round – 2013 were declared successful by The Ministry of Energy (MOE) of the Republic of the Union of Myanmar.
RIL will be the operator of the blocks with a 96 per cent participating interest. United National Resources Development Services Co. Ltd. (UNRD), a Myanmar company, will hold the remaining interest in the block.
Both the blocks are located offshore in the Tanintharyi basin of Myanmar in water depths upto 3000 ft. and together encompass total area of 27,600 sq. kms.