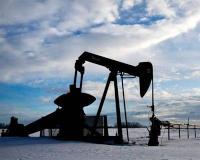 Since the commencement of the strategic review, the Renegade board has recognized that management and board changes were necessary; however, the Renegade board has been keenly aware that the timing of such changes was crucial.
Recently, each of Mr. Alex Wylie, former Vice President, Finance and CFO, Mr. Michael Erickson, former President, CEO and a director have departed from the Company. In addition, Mr. Thomas Budd has replaced Mr. D.M. (Bud) McDonald as Chairman of the Board.
With the departures of Messrs. Erickson and McDonald, it is now possible to make immediate further enhancements to the Renegade board. Effective today, each of Messrs. Donald Copeland, Joseph Durante and Peter Burnham has joined the Renegade board. Renegade believes that the addition of these independent directors will significantly strengthen the Renegade board through the combined skill sets, education and experiences of these three highly qualified individuals. The following is a brief biography of each of these new directors.