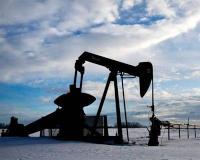 Renegade Petroleum Ltd. announce the successful closing of the previously announced disposition of certain oil and gas assets in southeast Saskatchewan (the "Disposition Assets") for gross proceeds of $109 million (the "Disposition").
The Disposition Assets represent approximately 1,450 boe/d (95% oil and natural gas liquids) of oil and natural gas liquids production per day. Through the Disposition, Renegade further continues to high-grade its asset base by divesting of mature fields that were identified early on in the strategic review as being appropriate to divest.
The proceeds from the Disposition will be used to repay a portion of indebtedness drawn under Renegade's credit facility, which will increase financial flexibility and reduce future interest costs.