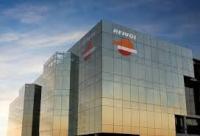 Repsol has completed the sale process of its assets in Argentina with the sale to JP Morgan Securities of the remainder of the BODEN 2015 securities that the company still held, with a nominal value of $117.36 million, which were part of the means of payments in the compensation obtained for the expropriation of 51% of YPF and YPF Gas.
From the sale of the entire holding of Argentinean bonds, Repsol has obtained a total $4.9972 billion in compensation for the expropriation. This extinguishes the $5 billion debt recognised by Argentina.
Additionally, Repsol has sold the 0.48% stake of YPF that it still owned following the sale on May 7th of 11.86% of the share capital of the Argentinean company. Total revenue from the sale of 12.34% of YPF is $1.3113 billion.