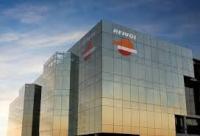 Repsol presented its 2016-2020 Strategic Plan, with which the company enters a new phase in which it will extract value from the growth achieved after achieving the targets set in its previous Strategic Plan.
The company has achieved a new scale and makeup after the transformative growth resulting from acquisition of Talisman that has greatly increased the flexibility to take decisions, with a high-quality asset portfolio focused on more stable OECD countries.
To meet the value-creation objectives from the 2016-2020 Strategic Plan under any circumstances and to increase its resilience, the company will focus on efficiency and asset portfolio management.
The Plan is based on Repsol's demonstrated ability to create value from management efficiency, even with low oil prices. This will allow the company to be self-financed, maintain its competitive shareholder compensation, and reduce its debt.