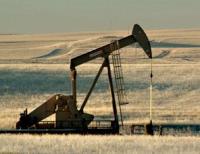 Resolute Energy Corporation updates certain operating data, provides horizontal well results and provides information for its scheduled conference call to discuss results for the quarter ended September 30, 2014.
Our drilling during the third quarter and into the fourth quarter has been focused in Reeves County, Texas (Delaware Basin) andCampbell County, Wyoming (Powder River Basin). We have completed four horizontal wells in Reeves County since May, including two in our Appaloosa area and two in our Mustang area.
In the Powder River Basin, our two most recent Turner horizontal wells have been producing since September 3 and 25, respectively. The new wells have contributed significantly to production, and total Company production is on track to be within our annual production guidance as announced on March 10, 2014. Third quarter production was approximately 12,650 barrels of oil equivalent (Boe) per day with exit rate production for the third quarter of approximately 14,000 Boe per day.