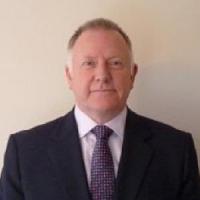 Restrata, a global provider of safety and security consultancy and training services, has appointed Craig Menzies to head up its UK emergency response and crisis management business, which includes the state-of-the-art Incident Management Centre (IMC) in Aberdeen.
Since joining the company in 2013, Menzies has worked as a senior project manager, delivering emergency response training to a host of oil and gas affiliated clients. By undertaking the role of team leader in the IMC, he has developed a comprehensive understanding of the incident response framework.
The IMC specialises in managing major accident hazards and, since its formation in 2010, has grown rapidly and provides cover to projects in Europe, Middle East and Asia Pacific.
A former police officer with a Bachelor's Degree in Politics and a Master's Degree in Emergency Management, Menzies will lead a team of more than 20 specialist staff to deliver crisis and continuity management support and training to clients based in the UK and Europe.
He brings a wealth of incident response knowledge into his new role, having accrued over 15 years' experience as a police hostage, kidnap and crisis negotiator, including roles as an instructor and author both in the UK and internationally.
Botan Osman, Managing Director at Restrata, says, "We congratulate Craig on his new role and are confident that his skills will build upon the great work already being done by the team in the UK. Craig has been a real asset to our business over the past four years and his extensive incident management experience has proven to be invaluable to both the operation of the IMC and the training procedures we offer to our clients."
Mr Menzies says, "Having the correct procedures in place to deal effectively with an incident is crucial for operators worldwide and being able to support organisations in putting this in place can be a challenge. It is a pleasure to lead such an experienced team that is doing extremely valuable work. Over the past few years we have built the Aberdeen IMC into a first-class management centre for companies dealing with an incident."