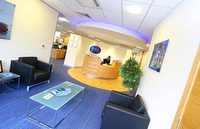 Ashington based Engineering firm FES has reported exceptional staff retention levels, with 62% of its staff working there for 5 years or more – and a quarter giving over a decade of service.
A handful of staff, meanwhile, are approaching 18 years with the Northumberland business, it has calculated as it prepares to mark its 20th anniversary later this year.
Since 2014, the oil and gas supply chain business has recorded an average staff retention rate of 96%, despite operating in a sector that has seen mass redundancies amid falling oil prices in recent years.
FES supplies fluid transfer systems to oil and gas clients across the globe, from its base in North Seaton Industrial Estate in Ashington.
Projects this year include the delivery and installation of key components to oil and gas fields off the coasts of Ghana, Indonesia and China.
Despite swathing job cuts elsewhere in the sector, which saw an estimated 120,000 UK oil and gas roles lost in 2015 and 2016 (based on analysis carried out by marketing services firm Experian on behalf of Oil & Gas UK), FES avoided any redundancies as the oil price halved from $100 per barrel in 2014 to as low as $50 last year, with current levels still low at $70.
A range of products used globally and designed to improve efficiencies and cost-effectiveness are key to its success.
Among them is the Diverless Bend Stiffener Connector (DBSC), used to connect components that strengthen pipelines and umbilicals where they join rigid structures. FES has supplied some 400 projects around the world to date.
"We've certainly been able to keep our staff busy and give them job security in recent years," says business services manager Mark Latimer.
"Our competitors have been laying people off and cutting hours down as the oil price has dipped, but this hasn't happened here. Although our staff reproduce the same product lines, each project comes with different scale and tolerance requirements, so the work is varied too. We also maintain a pleasant working environment, thanks to the expansion of our Ashington site by 12,000 square feet in 2014. It's a really nice space with plenty of room for staff to move around."
Another important factor in its high retention rates has been the drive to develop new skills through apprenticeships and ongoing staff training.
Research published earlier this year by Engineering UK suggests an additional 1.8m engineers and technically qualified people are needed in Britain by 2025. FES is playing its part in plugging the engineering skills gap by bringing new apprentices into the sector each year. Getting young people on board brings fresh enthusiasm to the workplace - and motivates existing staff to pass on their valuable skills – FES believes.
Most recently, 20-year-old Cameron Ferguson was appointed as a full-time junior project engineer, having successfully completed a four-year apprenticeship with the company.
Mark Latimer says, "While we are proud of our excellent staff retention, we also recognise the need to nurture and grow young talent for the future – for the good of our own success and the UK's engineering sector."