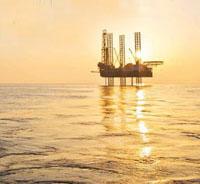 Rex International Holding Limited has appointed oil veteran Mr Svein Kjellesvik as its new Chief Operating Officer.
Mr Kjellesvik is a geophysicist with four decades of experience in the oil industry. He has held leading positions in Schlumberger's seismic division and corporate headquarters since the 1970s to 2002. He has also been the President of their Global Marine Seismic Division.
Mr Kjellesvik has played leading roles in key innovations in the seismic industry which includes multi-cable 3D seismic, 4 component seismic, and seismic 4D.
Since retiring from Schlumberger, Mr Kjellesvik has been an independent entrepreneur and he has been involved in the start-up of Rex Middle East Ltd (formerly known as Rex Oil & Gas) and Lime Petroleum Plc, which are currently a wholly-owned subsidiary and an indirect 65 per cent owned jointly- controlled entity of the Company respectively.