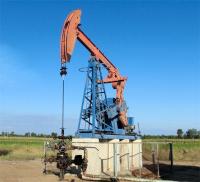 Mainboard-listed RH Petrogas Limited, engaged mainly in the business of exploration, development and production of oil and gas resources, announce that the Group has commenced the drilling of the Koi-2 appraisal well (Koi-2) on 29 November 2013 in the offshore area of the Salawati Kepala Burung PSC (Island PSC) using the Bohai-8 jack-up rig. The Basin PSC is located in West Papua and covers an area of 1,097 km2.
Koi-2 is drilled to appraise the Koi-1 discovery, drilled in the year 2000, which flowed 980 BOPD (barrels of oil per day) and 2.7 MMSCFD (million standard cubic feet per day) of gas through a drill stem test from the Miocene Kais limestone.
Located in shallow water depth of 32 meters, Koi-2 is planned to reach a total vertical measured depth of 1,402 meters and the drilling is anticipated to take approximately 21 days.