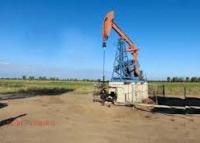 RH Petrogas Limited reported that its reserve evaluator, RPS Energy Consultants Limited (RPS), has completed an independent qualified person report (QPR) with respect to the oil and gas reserves and resources of the Company and its subsidiaries (the Group) as of Jan. 1.
The QPR has been prepared pursuant to and in accordance with the requirements of Rule 1207(21)(a) and paragraph 5 of Practice Note 6.3 of the Listing Manual (the Listing Manual) of the Singapore Exchange Securities Trading Limited (SGX-ST). Based on the QPR, the aggregate proved plus probable reserves (2P reserves) as of Jan. 1 attributable to the Group's working interests of its upstream oil and gas assets was around 19.9 million barrels of oil equivalent (MMboe).
This represents an increase of 93 percent over the Group's booked 2P reserves of 10.3 MMboe, which is based on the Group's reported 2P reserves of 11.9 MMboe as at Jan. 1 and after accounting for actual production during 2014. Best estimate contingent resources (2C resources) attributable to the Group's working interests as of Jan. 1 was 52.9 MMboe.