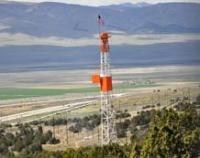 Richfield Oil & Gas Company has completed an extensive study of data related to its Liberty #1 discovery well in the Central Utah Overthrust. The study reviewed large volumes of data collected through services provided by Weatherford International, Halliburton, and Baker Hughes, as well as prominent energy scientists and laboratories.
Based on the collaboration from these services, the Company has designed the completion plan for the Liberty #1 well and has set aside the necessary funds with contingencies to immediately commence operations, scheduled to begin the first part of March.
Previous isotopic analysis identified the source of oil at the Liberty #1 well as coming from the massive Mississippian-aged Chainman Shale. Richfield is the only Company to find mobile Chainman Oil in the Central Utah Overthrust.