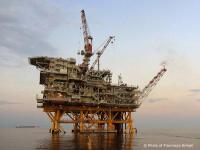 Italy's RINA Services has responded to the challenges of life extension and new regulatory regimes by completely updating its Rules for the Classification of Fixed Offshore Platforms. The new rules and guidelines will be published in May 2015 and will cover classification, certification and verification of fixed offshore oil and gas platforms.
Andrea Bombardi, Head of the Energy Department, RINA Services, says, "The rules and guidance provide a comprehensive guide to classification, certification and verification. They are a cradle-to-grave framework for the structural and process safety of the entire platform. They build on RINA's experience with offshore platforms in the Mediterranean, Red Sea, Indian and Atlantic oceans and the Caspian Sea. The new rules facilitate life extension, reduce downtime caused by inspection and maintenance and give owners more choices and control over their design, operation and maintenance strategies."
Original design, fabrication, installation, structural assessment, topside process certification, life extension assessment and de-commissioning are all covered.