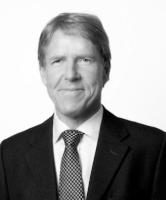 RISC Advisory, the independent oil and gas consultancy based in Perth and London, has welcomed Geoff Salter back to the London Office to support Reservoir Engineering, Technical Peer Review and Business Development.
Salter has over 35 years of global upstream experience in technical and management positions with major operators and consulting firms. After beginning his career with Schlumberger in 1980, Salter worked for oil companies including Santos, Woodside and Shell, before joining RISC Advisory's Perth office in 1996. He was instrumental in setting up the London office in 2004 before returning to Perth.
Salter has extensive experience of leading teams engaged in technical and commercial due diligence on acquisition opportunities, independent expert roles, independent reserves/valuation reporting, development planning, and decision analysis in the Asia-Pacific region, Europe, Middle East and Africa.
Salter says of the move: "The Perth office has established a position as the Asia Pacific region's leading consultant, and we see that growth potential reflected in Europe and the Middle East through the hard work being done in the London office. I am delighted to have the opportunity to be back with the team here, and we anticipate further growth over the next few years."
Salter graduated with an MA (Honours) in Engineering from Cambridge University in 1979, and an MSc in Petroleum Engineering (Distinction) from Imperial College London in 1983. He is a Chartered Petroleum Engineer and a Member of the SPE and IMM.