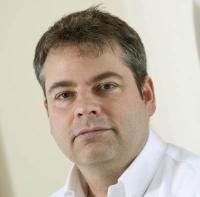 In line with the international jobs board's attendance at the Women's Global Leadership Conference in Energy & Technology (Hyatt Regency Houston, Houston, Texas, October 29-30, 2013) the latest statistics from OilCareers.com suggest that registered female candidates have risen by almost ten per cent globally in the past year as the skills gap widens and salaries soar.
The Global Oil & Gas Workforce Survey: Expectations for hires and pay rates in the oil and gas industry (H2) 2013 shows that salaries are predicted to rise by over 60% this year in comparison with an expected rise of less than 20% in 2010. Further to this, hiring trends are also predicted to increase by more than 40% suggesting that there has never been a better time to enter the oil and gas industry.
This appears to have signalled an increased move by women towards the sector with OilCareers.com seeing a rise in the number of female candidates seeking administration, commercial/financial/legal, engineering, HR/personnel/training, management, sales and marketing roles.
OilCareers.com managing director Mark Guest said: "All regions within the global energy sector are facing the same competition to attract the best talent which is why we see a continued increase in predicted salaries across the board.