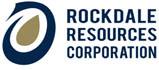 Rockdale Resources Corporation is pleased to announce the successful acquisition of 10% Working Interest in the 2,600 acre Slick Unit Dutcher Sands oil field, located in Creek County, Oklahoma, from SUDS Properties, LLC, a subsidiary of Houston-based Jovian Resources, LLC.
With this acquisition, Rockdale increases its total 1P reserves by approx. 150,000 Bbls while establishing Rockdale as an operator in Oklahoma. Management believes that by establishing an operational base in Oklahoma, the Company will greatly increase its ability to expand throughout the Southwestern United States.
Located between Tulsa and Oklahoma City in a prolific oil-producing region, the SUDS oilfield will increase the Company's holdings significantly. Rockdale will now have an ownership interest in 116 wells and 3,260 acres of leased land.