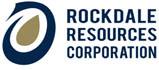 Rockdale Resources Corporation has appointed Joel Oppenheim to its board of directors. Since 1991, Mr. Oppenheim has owned and operated the Oppenheim Group. He has represented multiple Fortune 10 and Fortune 100 Companies on their commercial real estate needs throughout the United States.
Since 2014, he began concentrating on the Oppenheim Group's investment portfolio including several successful oil and gas investments both in Texas and California. Mr. Oppenheim is a licensed Commercial Real Estate Broker in Texas and attended the Bernard Baruch School of Business in New York City. Mr. Oppenheim is an active member of the Houston Angel Network since 2009. He has successfully started and sold numerous businesses throughout his career.
"I look forward to working with Joel," said Mr. Leo Womack, Chairman of Rockdale. "With his many years of development experience and his entrepreneurial spirit, I feel that Joel will bring a wealth of knowledge and experience to our board."