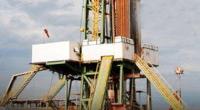 Rockefeller Hughes Corporation provided the following Company and operational update on its activities in its Halo Project, located in Robertson County, Texas.
The Company has closed the sale of its acreage in its Halo Project and banked the proceeds of US$2,997,815 resulting from the sale. Under the terms of the transaction, Rockefeller has sold all of its leased acreage in the Halo Project, but will continue to retain its full interest in all of its wells.
After careful analysis of all of its producing wells in the Halo Project, the Company concluded that it can better deploy its capital in the other areas of Texas where it is currently pursuing an aggressive land leasing program. Rockefeller Hughes' first well in this new area is scheduled to be drilled in August of 2015.
Additionally, the Company is scheduled to start testing its latest Vann 4ST well on June 12th and it expects to report results prior to the end of the month as indicated in the press release previously announced by the Company on June 5th 2015.
"With this transaction having closed, Rockefeller Hughes has no debt and a new leasing program underway in East Texas. I am optimistic about the future potential of the Company," concluded Mr. Karlewicz.