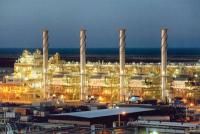 Rolls-Royce announced a $28 million contract to supply PetroChina with equipment and services to expand the flow of natural gas through the Lunnan - Tulufan branch of the second West to East Pipeline Project (WEPP II).
The Lunnan – Tulufan pipeline branch transports 17 billion cubic metres of gas per year and connects Lines I and II of WEPP that links China's western Xinjiang region to Fujian province in the south-east. In total, WEPP transports up to 47 billion cubic metres of gas per year.
Rolls-Royce will supply PetroChina with an additional two RB211 gas turbine driven pipeline compressor units, bringing the total number of RB211 units sold for installation on China and Central Asia's vast natural gas pipeline network to 70.