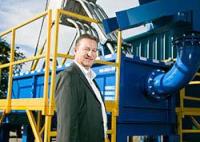 Aberdeenshire-based oilfield service company ROMAR International has secured three separate contracts with oil and gas operators, totalling a seven figure sum.
The contracts are in line with company's ambitious plans to achieve a 25% growth in 2014 after achieving 36% growth in 2013 when company turnover reached £5.6M.
The first, a multi-million pound swarf handling contract, has been signed for an initial two year term and has the potential to continue to 2019. The contract is based in the southern North Sea and will commence this month.