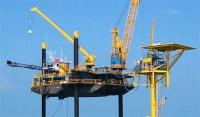 ROOSTER ENERGY LTD. has appointed Mr. Stephen M. Holder as its new Chief Financial Officer. Mr. Holder commenced his employment on April 16, 2015.
Mr. Holder has more than 34 years of experience in the accounting and oil and gas industries. Most recently, he was a key member of the management team of Coastal Energy Company, a publicly traded international exploration and production company with assets primarily located offshore that was acquired in 2014.
Prior to Coastal, Mr. Holder served in various accounting and management positions with the General Electric Company including as Manager of Finance North America for GE Oil & Gas and Manager of Finance Southwest Region for GE Energy Services. Earlier in his career and prior to GE, he worked as assistant controller of Seagull Energy Corporation and controller of Liberty Natural Gas Company which was acquired by Seagull Energy. Mr. Holder earned a bachelor of science in business administration from The University of Texas at Dallas and he is a Certified Public Accountant.