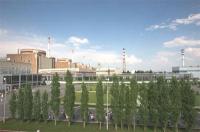 The State Corporation Rosatom and the Department of Energy of South Africa have just signed two agreements: the first is the Memorandum on cooperation in training personnel for the South African nuclear power industry and the second, the Memorandum on cooperation in Enhancement of
Public Awareness of Nuclear Energy in South Africa.
The agreement was signed recently at the 7th BRICS Summit held in Bashkortostan, Russia.
These agreements come after Rosatom, through its Central Institute For Continuing Education And Training, agreed to partner with the National Nuclear Energy Agency of Indonesia. In this agreement signed in June, both parties agreed to collaborate in the fields of research, education and training in nuclear science and technology to support nuclear infrastructure development and establishment of sustainable nuclear energy system.
In first agreement of the latest collaboration, Russia and South Africa intend to implement several joint projects for education in the nuclear power industry. The countries will cooperate in order to provide training in five categories of specialists for the South African nuclear industry: nuclear power plant (NPP) personnel, engineers and construction workers, staff for operations not related to the power industry, personnel for nuclear infrastructure, students and teachers.