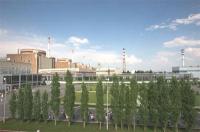 Rosatom Asia, the Southeast Asian headquarters of Russian nuclear energy provider Rosatom, has joined Sustainable Energy Association of Singapore (SEAS).
Rosatom Asia will be the first nuclear energy company in the Association.
SEAS Chairman Edwin Khew said: "Electricity consumption of ASEAN countries is growing drastically nowadays. Clean baseload electricity generated at nuclear power plants can
contribute greatly to the sustainable development of Asean nations.
"Even though Singapore is not considering nuclear generation today, it should be aware of nuclear energy developments in the region. That is why we welcome ROSATOM Asia in SEAS", said Mr Khew.