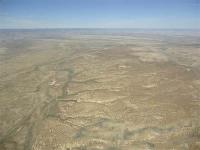 Rose Petroleum says that its wholly owned subsidiary Parkyn Energy (Germany) Limited has withdrawn from the Konstanz and Biberach exploration licences in Baden-Württemberg, Germany.
The current political situation for exploring unconventional hydrocarbons in Germany remains unclear and the Directors consider that this will remain the case in the near future. As such, despite promising preliminary results for exploration showing unconventional targets, the Company does not see any benefit in pursuing the Licences. In addition, the Directors felt that with only 15 months remaining on the Licences, and in view of the unclear regulatory requirements, there would not be sufficient time for the required work programme. Therefore, the Directors consider terminating the Licences represents the most effective use of management time and Company resources.
Rose will retain its Weiden Licence located in the State of Bavaria, Southeast Germany, since the Directors consider that the project has prospective conventional oil and gas targets which the current regulatory environment supports and the licence term is sufficient for Rose to perform the required work programme.