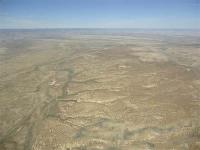 Rose Petroleum provides a detailed operational update on the current activities taking place within its oil and gas division.
Matthew Idiens, CEO, commented:
'We continue to make excellent progress across our diverse multi-commodity portfolio. With regard to our oil and gas assets, our low breakeven costs of below US$20 per barrel of oil equivalent for both licence areas ensures that the fundamentals remain positive as we look to bring these assets into production in spite of the current low oil price environment.
'In tandem with the advances in the Mancos and Paradox projects, we have recently moved into the production phase at our additional gold/silver asset in Mexico which will generate cash flow for the business. Cash remains key, and, notwithstanding the challenging market conditions, we recently raised £3.5 million, which is being further supplemented by revenues from the Cisco Dome gas project and the sale of our interest in the Wate uranium project.