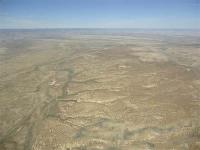 Rose Petroleum's wholly owned subsidiary, Rose Petroleum (Utah) LLC, has spudded the State 1-34 Mancos Well located in the Cisco State Unit in Grand County, Utah.
For cost efficiency, Rose has used a smaller rig to spud the well and will bring in a larger rig in early January to drill the balance of the well to total depth. Per the operational plan for the well, surface casing will be set to 300 feet. Once the surface casing is cemented in-place, drilling operations will recommence in early January to a projected total depth of approximately 3,200 feet. Rose plans to take two whole cores across the Mancos formation in order to gather data to optimize the horizontal well and fracture stimulation designs.
Rose owns approximately 165,000 gross acres in the Mancos play in the Uinta Basin and over 245,000 acres collectively between the Uinta and the adjacent Paradox play.