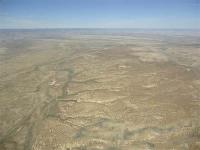 Rose Petroleum is pleased to provide an operational update on the current activities taking place within both its oil and gas and mining divisions.
US Oil and Gas Operations
Uinta Basin
The Company's half yearly report published on 28 September 2015 ('Interim Report') provided an update on the Company's well permitting process at the Uinta Basin, where the focus of activity is the Mancos formation.
By way of summary, in the first half of 2015 the Company began the permitting application process in relation to six Mancos wells. However, in response to the deteriorating oil price environment, the Board decided to flex its Mancos strategy in order to seek to deliver value while prudently conserving cash. To facilitate this, the Company began to focus on one single permit for the Federal 1-15 horizontal well ('1-15H').